ABOUT PCLAB.TECH
Since 2017, PCLAB.TECH has been active in the broader IT sector by expanding its range of services and products in the light of technological developments and market needs. We provide our services with responsibility and guaranteed efficiency.
The accumulated years of experience in the field of information technology, combined with the high scientific level of our associates, are the key elements of our dynamic presence. Our mission is the integrated solutions, in the field of high technology, for businesses, institutions, and individuals through trust relationships and aiming at a high result.
We contribute to growth with creative cooperation, responsibly based on established values ?? of professional ethics. Our object is the modern thinking and strategy for the integrated approach to the needs of a dynamic and flexible business. We feel creatively mood for results in favor of our customers. Their own development is our own success.
Our goal is to contribute dynamically to the growth, recognition, and profitability of our customers, through trust relationships and aiming at a high result.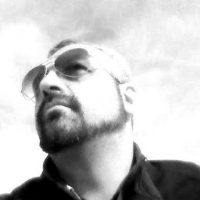 Ilias brings over 20 years of technology experience to the CEO role at PC LAB. he has over 20 of years experience, primarily in the technology industry with a comprehensive background in brand strategy, product positioning, Web Development, and digital marketing. He considers being a highly motivated Individual dedicated to daily work task with excellent communication and teamwork.